Returning to School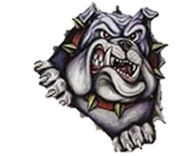 ---
Hello parents/guardians:
By now should have completed a survey about returning to school in person or remaining virtual. Please be aware that in person class will start on Monday, April 12, 2021. If your child starts virtually, he/she must remain virtual for the remainder school year.
School Schedule:
Students must report to campus by 7:30 a.m. Any students after 8:00 a.m. will be tardy. School hours are from 8:00 a.m. to 2:00 p.m.
Dress Code:
As you all know that students will be returning to campus, Monday, April 12, 2021. Many of you have called and asked about uniforms. If your child has uniforms, he/she can wear them. If they do not have uniforms, he/she can dress in regular clothes but must dress appropriate. NO open toed shoes, flip flops, legging or jeggings, slide ins, ripped jeans, jogging suits or sweat pants, head rags or do rags. ALL young men must wear a belt and pants pulled up.
Safety:
We are excited about students returning to campus. We will continue to practice safety and social distancing. Students will wear a mask and every classroom has a sanitizer dispenser. The classrooms will be sanitized daily and after each period.
*If you have any concerns, please feel free to call the school at 662-756-4698.